The Client
Energy Development Corporation (EDC) is the Lopez Group's global and diversified renewable energy company. With over 40 years of pioneering sustainable practices, it is the Philippines' leading 100% renewable energy producer with an installed capacity of 1,476.59 MW, which accounts for almost 20% of the country's total installed renewable energy. With geothermal as its primary source of power, EDC's 1,181.80 MW provides 61.30% of the country's current geothermal generation.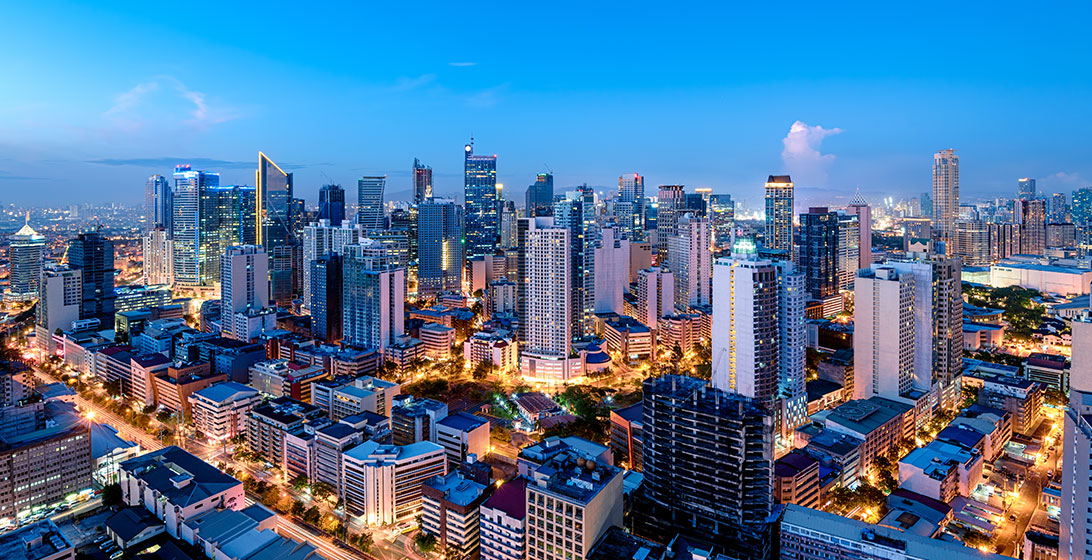 The Project
EDC required a utility consultant to help undertake a range of transformation projects to increase efficiencies through improving standards and harmonising processes.

With a track record of trusted Utility Transformation services, ESB International partnered with EDC to provide Operations and Maintenance (O&M) Advisory services over a five-year contract period, comprising an initial assessment period, an advisory period, and a transition/close out.
Broad Project Scope Requiring Specialised Expertise
The primary focus was a number of geothermal power plants and steam fields spread widely over remote geographical locations. Each respective plant had historically distinct prior ownerships and O&M philosophies and practices before EDC took them over, and there was little standardisation of O&M practices across the fleet.
The general framework agreement provided for three core-team personnel (Team Lead, Operations, and Maintenance Advisors), an Enterprise Asset Management Specialist, and other specialists as required. Some specific deliverables were included in the initial agreement, with the others to be agreed upon, having completed an assessment/gap analysis.
Assessment / Gap Analysis
Assuring the proper operation and maintenance of its assets is paramount to the profitability of the clients' capital-intensive power generation business.
Our Client Needed Consultancy Expertise
EDC required expert advice and intervention to drive transformation.
Several new renewable plants, existing geothermal power plants, and steam fields spread over widely separated geographical locations required an enterprise-wide solution. 
Each existing plant had historically distinct ownerships with the O&M philosophies and practices requiring standardisation, best practice asset and safety management processes/procedures and competence-building solutions. 
New plants at risk of falling into the same situation as the existing plants required a better method for takeover into operations. 
Several fragmented systems with manual checks and steps to execute end-to-end maintenance work required a world-class integrated digital system solution. 
Risk of cost and schedule creep in the change journey due to several interdependent initiatives and likely unknowns required foresight, expert advice and high-performance programme and project management.
Our Approach
We provided a holistic asset management assessment leveraging our experience and internationally accepted frameworks (such as ISO 55001).
Working Closely With Our Client
We collaborated with the client to develop a transformation roadmap with phased "early" wins.  
We leveraged our intellectual property, providing expert resources and best practice processes for Enterprise Asset Management and a Safe System of Work Management.
We provided methodologies, expert advice and high-performance programme management to deliver the core processes, digital solutions, and system go-live within the scope, budget and schedule parameters. This included advice on project and other risk management scenarios. 
We provided the client with post-implementation audits assessing change embedment and areas for improvement. 
What We Delivered
O&M ADVISORY
Roadmap for the transformation journey
We developed a journey map to equip the client with solutions, business coverage and a timeline.
Asset Management
We designed ISO55001 and ISO14224-ready Asset Management processes and systems, including personnel training.
We provided a custom design of the digital Enterprise Asset Management System covering asset management, work management, inventory, procurement, budget control and management of change.
We introduced formal systems of company standards and lower-level written procedures, which support the client's long-term strategy and medium to short-term implementation in the safest, most effective, and most efficient means possible.
Safe Systems of Work
We implemented ESB International's Safety Rules and NFPA 70E-2015 (Safety from the System) and Setting to Work (General Safety), including personnel training and assistance with initial authorisations and competency assessments for those with specific Safety Rules functions.
We provided a custom design of the digital Safety Document Management System.
Work Management System
We provided design for Work Management processes and systems.
Digital Systems & Integration
We advised on procurement and contracting strategy for digital systems, including the IT infrastructure and integration with client systems such as SAP and Coupa.
Handover & Takeover of New Assets
We advised on methodologies for the takeover of new assets into Operation and Maintenance.
Process Safety
Alarm Management System (to ISA 18.2)
We advised the client on selecting an Alarm Management System (Honeywell DynAMo® Integrated Alarm and Operations System) to drive risk reduction and improve safety and effectiveness across the different alarm systems operating at individual power plants.
We assisted the client in establishing a Standard Alarm Philosophy, alarm rationalisation and supply, design, engineering, supervision, installation, testing & commissioning of alarm management software.
Management of Hazardous Areas
Hazardous atmosphere assessment and audit of relevant client sites by ESB International Explosion Protection (ATEX) Specialist.
Production of Explosion Protection Documents (EPDs) and recommendations to address issues arising, including staff training and competence.
Competency Management
We supported the client in adopting a defined, formalised, risk-assessed, and thoroughly documented system of ensuring that personnel can fulfil their duties and are only asked to do what they are skilled to achieve safely and effectively.
Outputs from the Advisory Work:
Digitalisation: we launched a digital transformation roadmap; this included the Enterprise Asset Management and Safety Permitting Systems, which we digitally integrated.
Safety: we implemented internationally accepted safety rules with site training.
Procurement and Assets: we introduced international coding systems for a standard registry of assets, which can be tracked on a fleet-wide O&M Asset Life Cycle Management Model.
Work Processes: we implemented best practice Asset and Work Order Management processes through training to equip the client with process knowledge.
Programme Management

Digital Systems & Integration
We programme managed with the client, the Go-live of the IBM Maximo Enterprise Asset Management System® and the NiSoft Eclipse® Safety System, the integration of Maximo with NiSoft and other client systems such as SAP and Coupa and the IT infrastructure.
Our management incorporated and drove the schedule for the advisory outputs from
Asset Management
Safe Systems of Work
Work Management
Competency Management related to the new systems (Training program and materials)
The Takeover of New Assets
We collaborated with the client on managing the takeover of new assets into the digitally integrated enterprise asset management (EAM) and safety management systems.

Related Case Studies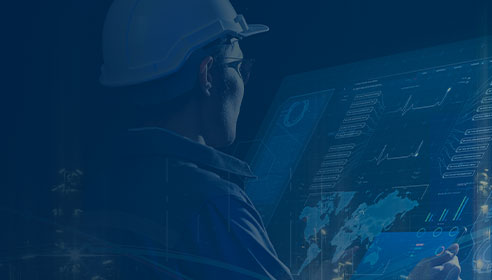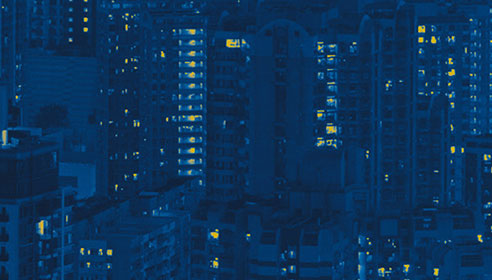 Contact Us
Dublin Office
Address
ESB International,
One Dublin Airport Central,
Dublin Airport Cloghran,
Co Dublin,
K67XF72
Bahrain Office
Address
ESB International Office 1002,
Building 655 Road 3614,
Block 436,
Seef Area,
Bahrain
Oman Office
Address
ESB International Office 206,
2nd Floor, Holiday Inn Al,
Mazoon Street South Al,
Mawaleh, Muscat P.O. Box,
P.C 118 Sultanate of Oman